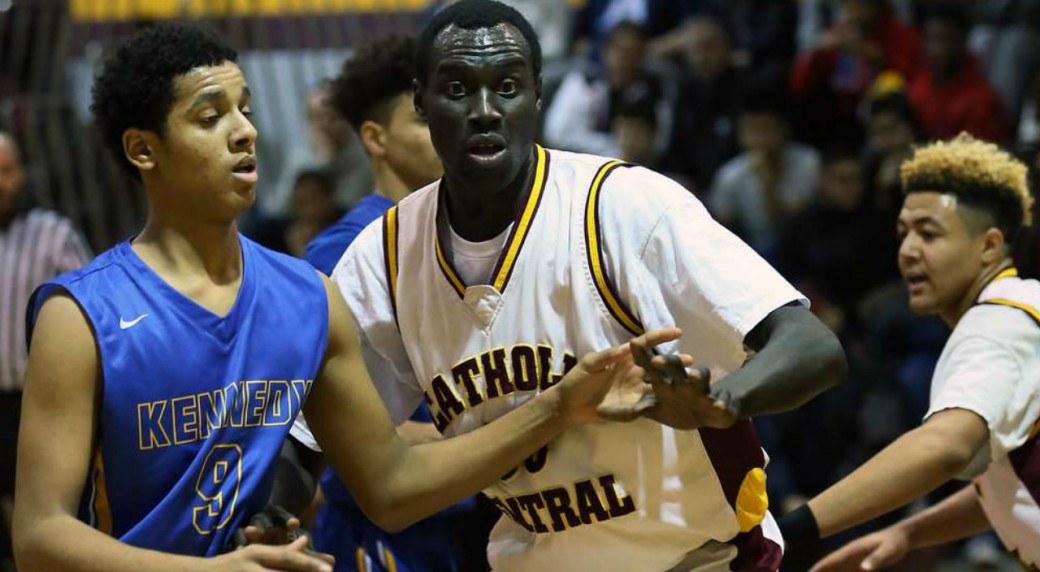 It was the feel-good story of the Canadian high school basketball season: Jonathan Nicola, a refuge from Sudan, played for Catholic Central High School in Windsor and at 6-foot-10 he dominated the local hoops scene and started getting noticed by some college teams. But it turns out that Nicola was really a "boy among men" as he wasn't a teenager after all but 30 years old and had apparently lied to get into the country. Here's more from SportsNet.ca:
According to the Canadian border services, Nicola, a recent refugee from Sudan, isn't 17. He's 30. And, now, under arrest, currently being held at the South West Detention Centre. The news comes from a report from the Windsor Star Thursday morning:

The Canada Border Services Agency said Wednesday officers arrested Nicola for allegedly contravening the Immigration Refugee Protection Act. He is being detained under the authority of that act. The agency didn't elaborate on what Nicola, who is in Canada on a student visa, is accused of doing.

In a previous feature story, Nicola had told the Star that he had fled Sudan amid war and turmoil in his native country, first arriving in Windsor in November 2015, three days shy of his 17th birthday, and that after a six-month process he had obtained a student visa in Canada.

As part of the Canada Homestay program for foreign students, Nicola had been living with Catholic Central Comets high school basketball coach Pete Cusumano, who is retiring from teaching at the end of the school year.