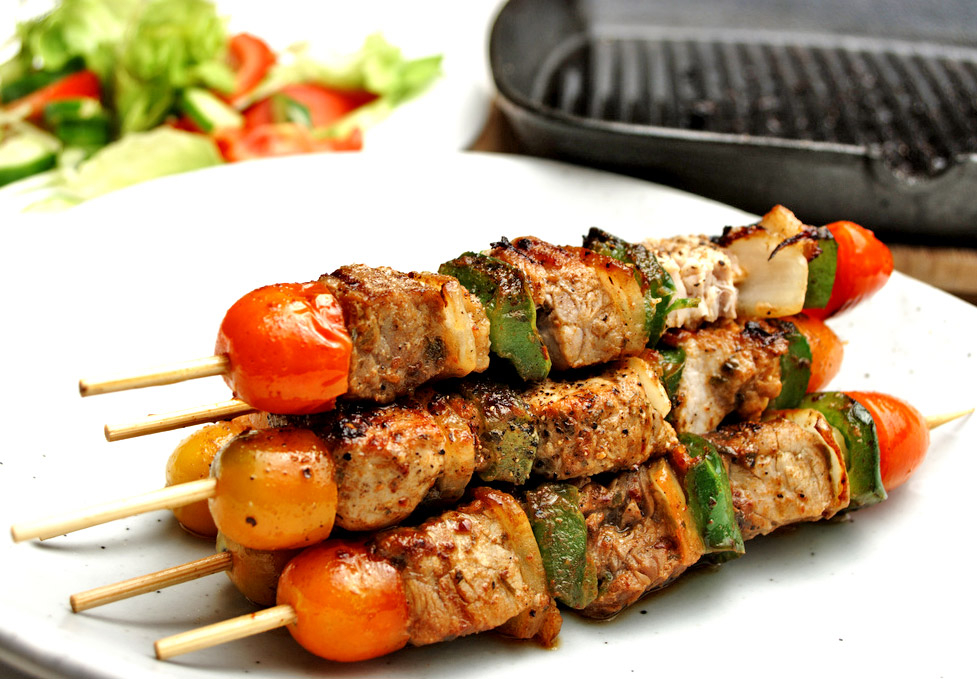 German Soccer Player Accused of Blinding Rival Fan With . . . Spicy Meat on a Stick? – Yes, cialis sales capsule you read that correcting. Midfielder Kevin Grosskreutz, click who plays for Germany, didn't throw a punch or hit the mouthy fan with a broken beer bottle. Nope, he allegedly took his dinner, several pieces of meat and vegetables skewered on a stick and commonly know as a "kebab", and threw it at the guy's face . . . and apparently blinding him. The first instance in BadJocks history of jock having a "complaint for bodily harm" filed against him for tossing his meat in someone's face. Oops, wait that didn't come out right.
For his part, Grosskreutz claims he did encounter the fan, he was eating the kebab, but that he did not throw it at the guy's face but to the ground. Police in Cologne, where the incident took place, will continue to investigate this heinous crime and may have to eat several meals a the kebab shop to uh, gather evidence. (Source – The Guardian)
Cheerleader Has Wardrobe Malfunction During Routine, Keeps Dancing – Yeah, yeah, yeah . . . don't get all excited. It wasn't THAT kind of wardrobe malfunction. The kind, if you were watching it live, you'd cover your kids eyes, but not your own? Nope, in this case, a Buffalo Bandit's cheerleader (aka a "Bandette") gets her jersey stuck over her head during a dance number, and just keeps on dancing. You go girl!

Drunk Driver Pulls Onto Golf Course, Parks Car and Gets Out – Okay, so this upstate New York driver had a little bit too much to drink and didn't exactly make it home. That happens all the time, right? The fact that he missed a turn in the dark and ended up on a golf course? Yeah, that's probably happened a time or two. But that's not this time. This time, Robert Van Pelt, 36, who blew a BAC of 0.28% (more than three times the legal limit) did all of this at 9:30 on a Sunday morning at the Dande Farms Country Club in front of dozens of shocked golfers who watched has he calmly drove onto the 18th fairway, got out and started walking home. That is, until cops grabbed him. Fore! (Source – WIVB)
Don't forget to remember to follow us on Twitter and like us on Facebook!
Comments
comments