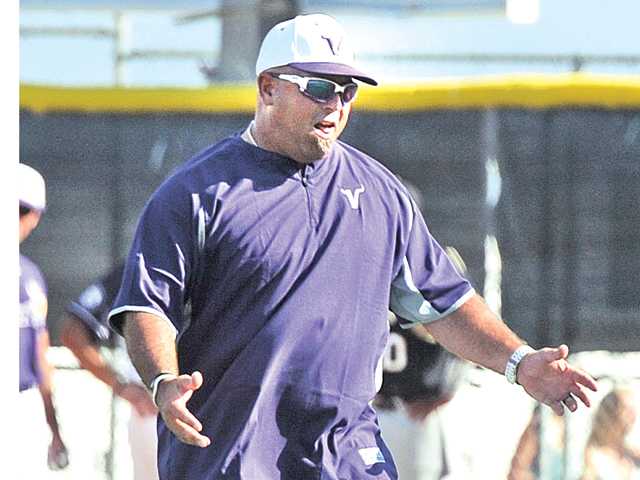 The details are still scarce, but this story is still strange by BadJocks standards: Jared Snyder,  a successful coach at Valencia High School in southern California since 1998 is suddenly gone from the dugout and gone from the classroom. According to school officials, Snyder hasn't been fired but he is on a "leave of absence" while they investigate . . . something.
One parent of a VHS baseball player, quoted on SignalSCV.com claims Snyder was initially in trouble over "onfield tobacco use" and that "he parks in handicapped spots." Not exactly "role model" behavior, but unlikely to get you pulled from the bench. More recent stories point to "money issues" with at least one parent–who would only identify himself as "Joe" giving out some scant details to a local CBS station:
Joe said that while his sons were part of the program they paid between $1,200-1,500 to play. "You have to pay to sort of be on the team," Joe alleges. He also said his sons were required to take part in more than a dozen fundraisers. Joe charged that Snyder started a special fund for donors, called the Diamond Club.
"There was no accountability, no one knew how much money was coming in," said Joe. "There was no board. Parents are afraid to ask [or say anything] because they are afraid it will affect their kid's playing time."
Not sure which way this story will turn. Do we have a classic example of a powerful high school coach who starts bending the rules in his favor, or yet another example of youth sports parents looking for minor issues to get rid of a coach they, or their kids, don't like?
Stay tuned.