Funny Things to Look Forward to in the 2013-14 Season
From Shaqtin' a Fool YouTube videos of basketball pros doing silly things in the off-season, the advent of multimedia and social networking has not only provided us with ways to catch up with recent NBA transactions but also keep us up to date when it comes to the NBA players' shenanigans and monkey business.
The off-season is often a time for these athletes to rest. But others, with their thirst for competition, have even resorted to entering poker tournaments like Brooklyn's new swingman, Paul Pierce who recently made headlines with his poker playing. With several websites and social websites—be it with reputed news portals like Yahoo or Bleacher or even PartyPoker on Twitter—Pierce's moves were closely monitored by the public. From poker gaming to his comments to former teammate Rajon Rondo or former coach Doc Riveres, no blind spot is left unexposed. But on the lighter side, social media's existence helped us to have a few laughs along a tedious off-season. Here are just a few things every hoops fan must look forward to: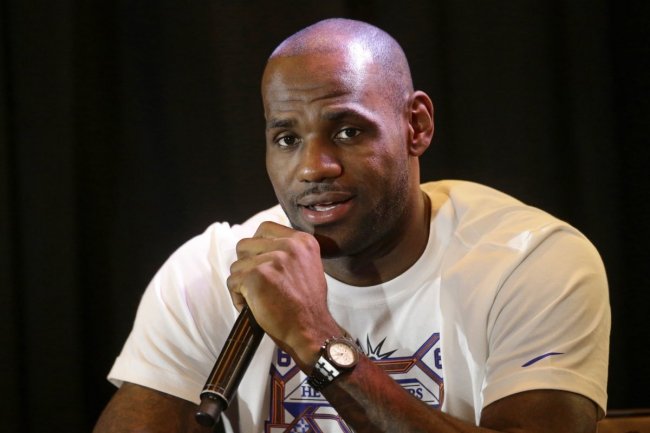 LeBron's Hairline
This article wouldn't be complete without mentioning the reigning MVP's hairline (or the lack of it). Just recently, LeBron made headlines with his Nike's "Witness History Tour" in the Philippines. He made a lasting impression when he sported an unusual haircut. The new look works since it masks his receding hairline. We'll have to wait though if he fancies to keep it until the end of the season.
JaVale McGee
McGee, the league's unintentional jester, has been more popular with his bloopers than his athleticism. He has been a frequent subject of Shaq's Shaqtin' a Fool videos with his collection of silly plays. This year is something to look forward to since he will likely enjoy greater minutes and now that the ever quirky Nate Robinson is part of the Nuggets' roster.
Joakim Noah's Antics
This wily center is always a fun to watch on the basketball court. Aside from his tenacious defense and competitiveness, he is known as a troublemaker for opposing teams. Last year, he made headlines when he applauded Miami Heat team mates Chris Bosh and Mario Chalmers after they argued over a sloppy play.
Bynum's next hairstyle
Bynum, who was traded to Philadelphia last season, did not even have the chance to don the Sixers' jersey. Although he wasn't able to flaunt his 76'ers uniform, what he was able to wear was his terrible hairstyle. Should Bynum be able to play for the Cavaliers this season, we can expect that he sports another crazy look for the fans.